Since the 1970's acupuncture and Chinese medicine in America has grown in use and popularity.  Back in the 1980's in Utah, there were only a few Licensed Acupuncturists. Now it has grown to over a hundred Licensed Acupuncturists in Utah.  However, there are still many people who don't know anything about acupuncture and what it can be used for.  Here are five reasons why you should try acupuncture or use acupuncture as part of your total health care.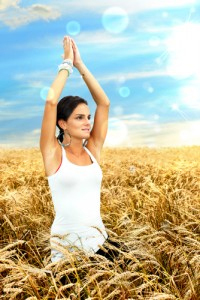 1.  Pain relief:  Acupuncture is most commonly used for pain relief.  At Master Lu's Health Center in Salt Lake City, we treat all types of pain ranging from back pain to feet pain.  The most common type of pain is low back pain.    For 3,000 years, Chinese physicians have used acupuncture for pain relief and management.  Besides just treating the signs and symptoms of pain, we also treat the root of the problem.  By treating the root of problem your pain will not come back.  If you struggle with pain acupuncture may be a viable option for you.
2. Stress management:  Acupuncture is a wonderful treatment for stress and anxiety.  In our stressful society so many people suffer from stress and anxiety. Acupuncture will calm your mind and help you feel more relaxed.  It will also help you sleep better and feel more energized. I recently saw a clip about acupuncture, and the lady said every time she comes out of an acupuncture treatment she felt like she just got a massage.  There are several patients I treat who will feel so relaxed that they want to continue laying on the table.  Acupuncture is great for stress relief.
3.  Improve you immune system:  One of the great things about acupuncture is that it will help improve your immune system.  Acupuncture is great for allergies and asthma.  The reason is because it has an effect on your immune system.  Acupuncture will help you prevent from having colds and illness.  I was part of a small study once that showed that acupuncture increased your natural killer cells that helped improve the immune system.
4.  Balance hormones:  There are so many health conditions that arise because the hormones are not balanced.  Many times people are fatigued and feel like they cannot do anything.  Acupuncture can help with hormonal imbalance or deficiencies.  Most people who have major problems may have thyroid problems or adrenal insufficiency.  Acupuncture will help balance or supplement your hormones.  To be most effective, it is best to take Chinese herbs a long with the acupuncture.  If you have hormonal imbalance or insufficiency acupuncture and Chinese medicine may be for you.
There are many different reasons why to try acupuncture.  Acupuncture has increased in use within our current medical system.  There are several hospitals throughout the US that implements acupuncture as part of the overall care.  If you are looking into acupuncture and Chinese medicine for your health care or as part of your health care, don't hesitate to give us a call anytime at Master Lu's Health Center.